From experiencing the serene sunsets to looking at beautiful skies of different countries, traveling all around the world lies on the top of everybody's wish list. Haven't you ever imagined yourself lying on the beach sand of a beautiful city portraying vibrant colors? We bet you have!
After all, traveling exposes you to different environments. It gives you an insight into how the life of other cities, countries, and continents looks. Moreover, it maintains your health and fresh the brain.
However, traveling can cause a wreck in the pocket too. It can potentially ruin your scheduled budget. But what if we were to tell you can travel the world and not pay a dime? Yes, you read it right. With the right approach and actions, you can travel the world by making other companies pay for it.
Impossible is now Possible – You Travel & Companies Pay
Back in the time, almost a decade ago, nobody thought a time would come when you would be paid to travel. But, as we move forward towards the end of the 21st century, we are witnessing more impossible things taking place. Traveling while companies pay for the expense is one of those impossible things too.
This era asks you to be different, to be unique. Whoever says money is in the air says it right. It indeed is. By showcasing a special ability of yours, you can make companies pay for your travel expense while you benefit them with their businesses.
6 Ways to Make Companies Pay For Your Travel Expense
Companies do bear your travel expense! There is no rocket science behind this. It would be best if you learned how to benefit yourself with the changes of time, technology, and the era.
Here are 6 ways to travel the world yet make the companies pay for your travel expense.
Start Your Own Travel Blog
'Anyone can be a travel blogger'. No, everybody can't be a travel blogger. If you become a travel blogger to get free travel, you will never succeed. Travel blogs are all about sharing your experiences about a country. It is about letting your audience know the best places to visit when they go to a specific country.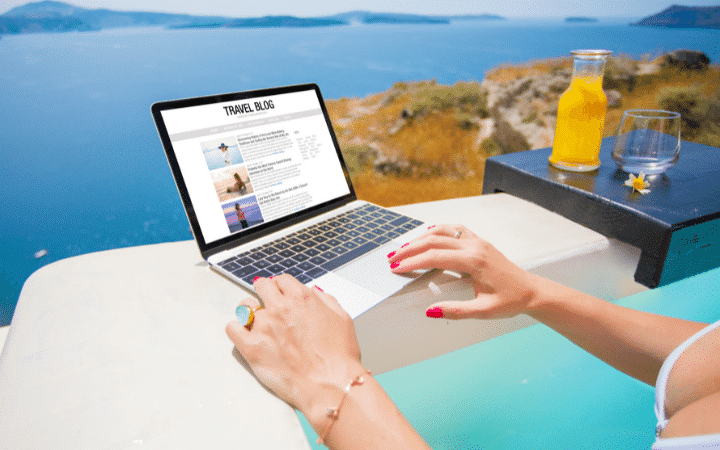 The idea of becoming a travel blogger is welcomed with both excitement and skepticism. Food points or leisure places in other countries may send you an invitation to visit their sites. They will ask you to review their services on your travel blog.
The best part is that all of their services and offerings will be given to you for free, yet you would be paid to write about them on your travel blog. Why? Because you have got a good audience following your blog.
Become a Brand Ambassador
If you become a brand ambassador for a firm, you will be compensated to travel in order to generate content for them.
They usually want you to try out their goods or service and then blog about them or share it on social media. They frequently request that you travel to a specific location in order to produce a film on one particular topic.
Being a brand ambassador to a company, you would be sent on stints around the world to explore and then give a detailed report back.
Give Journalism a Try
Journalism is a lot more fun than it just seems. It is not entirely limited to covering incidents or less everyday happenings. Being a journalist, you can get invited to many cities and companies to report and cover.
For instance, there is a new resort opening in a city in the USA, and your name comes amidst one of the best journalists in the USA. The specific company's invite you to go to their town and cover their inauguration event.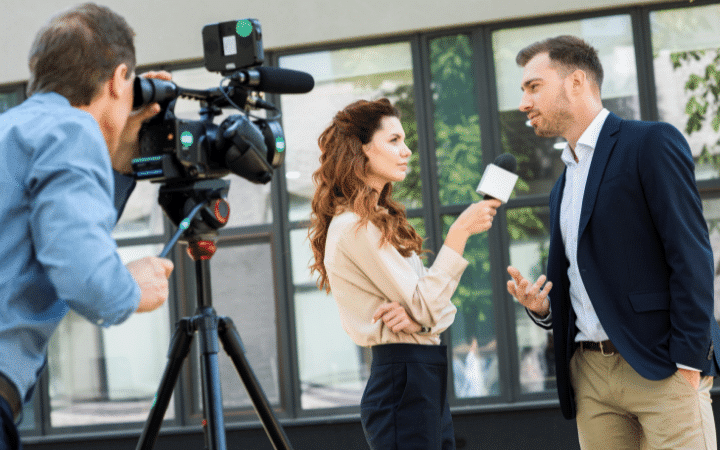 From your ticket to your tour, everything will be offered to you organized on a plate. Why? To compensate for the journalism efforts, you will make by covering their event.
Join a Foreign Teaching Agency
English is the medium language used all across the world for conversing. Do you think you have got an excellent command over that? If yes, then trust you are going to make great money!
Many countries where English isn't readily spoken need people who have got an excellent command of English. You can look up schools in those countries that are on the hunt for English teachers.
Not only will they pay you a competitive salary but they will take charge of everything. You will be covered from bearing your flight expenses to giving you free accommodation, bonuses, and health insurance.
Paid Public Speaking
Paid public speaking for traveling free is the most favorite of all!
Grab a topic you have the knowledge of and like to talk the most about as the first step. Look for conferences happening near or far away from you and sign up. Make a robust portfolio and share it with the concerned people. Once you get shortlisted and selected based on your capabilities, you will be invited as speakers to different events all across the globe.
Click Pictures, Collect Money
Do you have a thing for clicking moments? If you are pretty good with photographing moments into memories, you have got a lot of scope in getting paid to travel. Let's be honest. Our world is lovely.
By having the ability to capture those phenomenal serene views, you can be sent to different places in the world by people who want to witness the beauty of Earth with their eyes.
Tour companies, outdoor brands, magazines, and book publishers will also be interested to send you out of the town so you can click pictures for their work. In compensation, they will take care of all the expenses incurred for your traveling. 
Isn't it amazing how a small capability of yours can help you save so many bills and yet explore the beauty of the world?
The Bottom Line
Long gone are those days when you had to struggle to save penny-by-penny so you can have low-quality travel. How the world used to work has now changed completely. With suitable approaches and a determined path, you can make many companies pay for your trips.
Then, what's the hold about? Get acquainted with the ways mentioned above and experience the magic of the world while working!
Want more tips and tricks? Then stay tuned!
For any questions, suggestions, and feedback, feel free to send us a message on our contact us page.